We worked hard to find exactly the right cruise for this conference.  It needed to have enough days at sea to allow us to really host the conference properly (as we didn't expect attendees to go to conference sessions while the ship is docked in port).  We also wanted a cruise line that was reasonably priced for our attendees, was very family friendly, and super easy to get to by driving or by plane.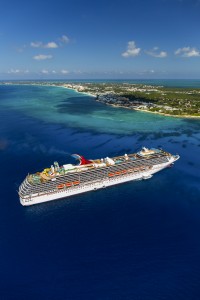 To that end, we are excited to introduce you to:
The Carnival Pride
The Carnival Pride is a newly remodeled ship that can hold up to 2124 guests, and makes trips out to the Bahamas, Bermuda, and the Caribbean with comprehensive packages.  Your cruise fee covers everything you could possibly want on board, except for alcohol, soda, and a few higher-end restaurants.  The ship features over 12 different restaurants on board, 24/7 dining, 2 pools, 3 hot-tubs, a sports deck with miniature golf and a basketball court, a gym, spa, water slides, sports bar, pub, and so much more…
All entertainment options, ranging from the big production numbers every evening in the Taj Mahal Showroom, to the comedy club acts, down to the sing-a-long piano bar are all included as well, with full itineraries each day put together for you by the ship.
Family
As we mentioned, we want to encourage you to bring your family and make this a unique experience for everyone, and Carnival provides an amazing kids program (and daycare) as well.  For children between the ages of 2-11 they have Camp Carnival which provides day-long care and fun activities, and it's fully included in the cost of the cruise. In the late evenings they also offer the Night Owls program that allows parents for a small fee to go enjoy the night life on board while their kids have an awesome party of their own.
For kids age 12-14, they provide Circle "C", a place for young teens to hang out, meet new friends, and enjoy fun planned activities as they desire, while being supervised by trained councilors. Older teens (up to age 17) can access Club O2 – an exclusive place for them to get away from their parents and enjoy the ship with other high school aged kids!
It's a great ship for everyone in your family.  In fact over half of the php[architect] staff has taken their families on this exact ship before!
The Itinerary: Bahamas
We have an exciting itinerary for this cruise.  We picked one with a good balance of days at sea vs port, and settled on July 17th-24th to the Bahamas!  The following is a rough guide to how the trip will go!
| Day | Port | Arrive | Depart |
| --- | --- | --- | --- |
| Day 1 |    Baltimore, MD | | 4:30 PM |
| Day 2 | …   Fun Day at Sea | — | — |
| Day 3 | …   Fun Day at Sea | — | — |
| Day 4 |    Port Canaveral (Orlando), FL | 7:00 AM | 6:00 PM |
| Day 5 |    Nassau, the Bahamas | 11:00 AM | 8:00 PM |
| Day 6 |    Freeport, the Bahamas | 7:00 AM | 1:30 PM |
| Day 7 | …   Fun Day at Sea | — | — |
| Day 8 |    Baltimore, MD | 9:00 AM | |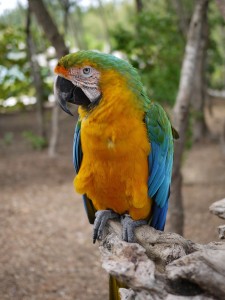 You can learn more about this itinerary on Carnival's website.
Cost & Travel Agent
Now of course the price of the conference ticket doesn't include your cruise (just as a normal conference ticket doesn't include your hotel room).  However we've chosen an extremely well priced, inclusive cruise to keep the prices down.  Cruise tickets will range from $849-$1069 depending on what room you are wanting.  (Ranging from interior to Balcony).  This is actually less expensive than paying for hotel & food for a full week-long conference!  You can see more details on the pricing & comparisons over on our pricing page.
To make sure that you get the group rates that we've blocked for you, you will need to book through the our travel agent from Outlander Travel. This is also necessary so that our group gets credit for your reservation and access to all of our events.  After purchasing your ticket for the conference, we will put you in contact with Outlander Travel so your arrangements are handled smoothly.
If you have any questions or just want a dead accurate quote on what the cruise will cost you specifically, please feel free to reach out Elizabeth Caran from Outlander Travel at elizabeth@outlandertravel.com to discuss your options in advance!